Unconventional Networking & Community-Building Strategies w/ Austin Belcak
July 8, 2021 @ 6:00 pm

-

8:00 pm
Want to learn how to create a successful online course and content business, develop an engaged following on LinkedIn, or land your "Dream Job" with companies such as Apple, Google, or Tesla?
Austin Belcak started CultivatedCulture.com while working at Microsoft after going through many of the same struggles you might have experienced earlier in your career.
He started with $10,000 in debt after college, making next to nothing at a job he hated, all while commuting 1500 miles each week and eating Ramen noodles for breakfast to power his days.
Seeking a different career path, he interviewed with 50+ companies over the following year and eventually found himself at Microsoft, where he was able to enjoy an amazing five-year corporate experience while building his email list, blog, and business on the side.
Recently, Austin broke over 400,000 followers on LinkedIn, as well as 70,000+ members of his community, and so while "side-hustling" to grow Cultivated Culture and help countless students land dream jobs, triple their salaries, and lead better lives, he's started working on his business full-time in late 2020.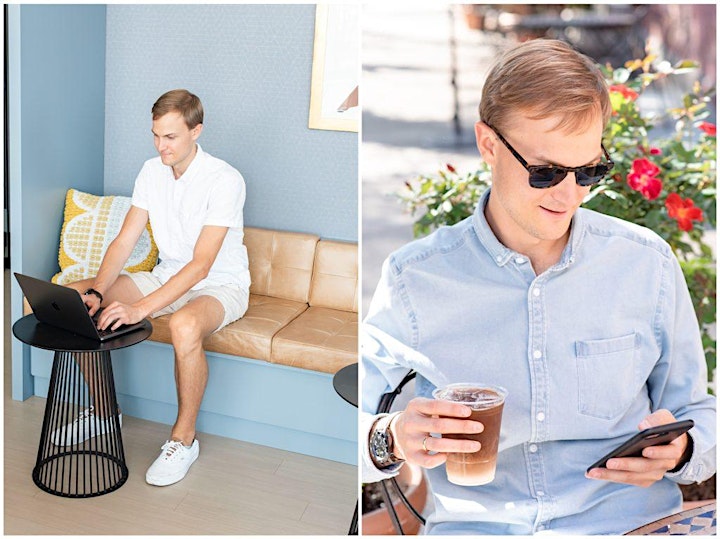 Image courtesy of Laura Lee Photography
This event will include smaller breakout rooms starting promptly at 6pm EST so you can connect with fellow attendees and network in-real-time.
Then, you'll be able to ask Austin questions during an interactive fireside chat, and stay online to continue networking late into the evening.
You'll also receive a list of fellow attendees and emails to continue the conversation with other ambitious entrepreneurs and corporate "intrapreneurs from the Network Under 40 community.
This event will be co-hosted by Jared Kleinert, who is a TED speaker, award-winning author, and USA Today's "Most Connected Millennial". Tickets are limited, so reserve yours before they are gone!
Questions? Please contact hello@networkunder40.com.
———————————————————————————————————
About Austin Belcak:
Austin Belcak teaches people how to land jobs they love in today's market without traditional experience and without applying online.
His strategies have been featured in Forbes, Business Insider, Inc., Fast Company, & The USA Today. I've also helped thousands of job seekers (just like you!) land offers at Google, Microsoft, Salesforce, Amazon, Facebook, Apple, Twitter, Uber, Spotify, Deloitte, Accenture, Sequoia Capital, Tesla, SpaceX, ESPN, The NFL, & more.
For more free career tools, advice, and resources check out his website at CultivatedCulture.com
———————————————————————————————————
About Network Under 40:
Network Under 40 exists at the intersection of friendship and business. Over 30,000 business owners, professionals, and entrepreneurial-minded individuals have attended our in-person and virtual events over the last 10 years, and tens of thousands of people stay connected with us each week to receive the latest insights, resources, and ideas around professional networking and relationship-building.